Greetings from Chronic, Never Better. Loud Horns, Small Room (or, Ways I Love You) offers free advice for a New Millennium, Jokes for mourners, and 364 answers to questions yet unasked. Biofeedback prototypes for the enthusiastic hobbyist measure the delicious sadness of cabbage and other false positives. Topics of discussion include kissing in traffic.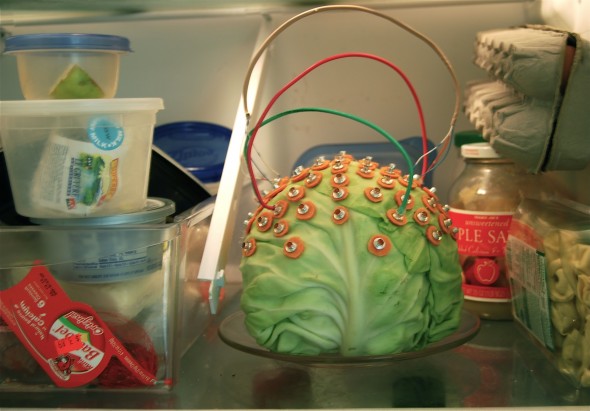 Loud Horns…becomes a deconstructed portrait; a readymade figure in a landscape that might be equal parts circus, rally and hospital. Loud Horns…is a place where answers don't matter because there
are no questions, and a piece of candy just won't cut it.
"While teaching art to middle school students, I chanced to find a hand drawn Answer Key tacked to a wall in a neglected classroom sometimes used for sensory integration sessions. The impenetrable page was gridded with arrows, but offered no further details about itself. " A.M.
Text developed in collaboration with poet Phil Brooks.
You can read 3 of Phil's poems at http://www.unf.edu/mudlark/flashes/brooks.html
Adele's website is: www.adelemattern.com
May 31-June 24, 2012, Oxbow Gallery Backroom
Opening June 8, 6pm Arts Night Out